Pediatrician serving the counties of Dallas, Ellis, Henderson, Hunt, Kaufman, Navarro, Rains, Rockwall, VanZandt, and Wood.
Children's Medical Clinics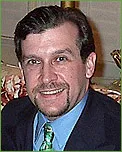 College
Texas A&M University 1985
Medical School
Baylor College Of Medicine 1990
Residency
Pediatrics at Baylor College of Medicine 1993
Memberships
Dallas County Delegate to the Texas Medical Association Committee on Legislative Affairs for the Dallas County Medical Society
State Texas Medical Association Committee Member for Medicaid, CHIPS and the Uninsured
Health Care Committee for Kaufman County Head Start Chairman Women, Infants, Children Committee at Texas Health Presbyterian Kaufman
Started Practice
In 1994, I had a dream of bringing a Premier Pediatric Practice that was typical of the Dallas metroplex to a rural community. In my training, I was disturbed to learn that rural communities had such few pediatricians as well as the latest in advancements in Pediatric Healthcare. Families would have to drive long distances and fight the traffic in Dallas to receive the best care from high-quality Pediatricians. If families had Medicaid or no insurance they had very few options. That's when I decided that all children regardless of the city that they live in, their parents' financial well-being or educational level or their ethnicity deserved the same high quality healthcare from Pediatricians that others had access to. I formed Children's Medical Clinics of East Texas that has now served over 100,000 patients in our community and we now serve over 10 counties. We are the only Pediatric Practice in our area that has extended hours seven days each week, on-site laboratory, xray, ekg, and lung function testing. Now I am proud to be able to provide DNA detection of over 29 different bacterial, parasitic and viral infections in just over 1 hour! This technology has only been available to university hospitals until recent and we are one of only two practices in the DFW area to be able to bring this to our patients.
As a Delegate to the Texas Medical Association, Dallas County Medical Society and a Committee Member for Medicaid, CHIPs, and the Uninsured at the state and local levels, my mission is to fight and push our local and state legislators to provide adequate healthcare for all children. Our office now serves as a teaching institution for medical students and pediatric nurse practitioner students. We also are involved in research to help fight childhood obesity and elevated cholesterol. I firmly believe that education is the most important gift we can give our children and as such I now publish daily health tips on our Facebook (@ChildrensMedicalClinics) and Twitter (@ChildMedET) pages daily as well as appear on Channel 8 or the Dallas Morning News as needed.