Pediatrician serving the counties of Dallas, Ellis, Henderson, Hunt, Kaufman, Navarro, Rains, Rockwall, VanZandt, and Wood.
Children's Medical Clinics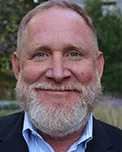 College
Abilene Christian University: Bachelor of Science in Biology & Bachelor of Science in Nursing
Masters
Johns Hopkins University: Master of Science in Nursing & Master of Public Health
Memberships
National Association of Pediatric Nurse Practitioners
The Great Texas Chapter of NAPNAP
Started Practice
July 2020
Brief Bio
Brad is a Board Certified Pediatric Nurse Practitioner who has spent the past 18 years working with the global health needs of the underserved, orphaned, and vulnerable pediatric population. He is excited to provide the optimal medical care for children and their families at Children's Medical Clinics of East Texas. His love for pediatrics began in a rural village in Haiti many years ago where he and his family lived while running a medical clinic and nutrition program for children. Brad has partnered with the US National Institutes of Health (NIH), University of Kansas School of Medicine and the Kenya Medical Research Institute (KEMRI), co-designing and managing clinical research trials to improve how HIV+ mothers and children receive care.
Having three beautiful children of his own, Brad embraces the importance of ensuring each parent is educated and comfortable with the care their children are receiving. He understands that building trusting and professional relationships with the parent and their children is vital to ensuring a healthy life for a child.
When not working, he loves experiencing the adventure of life with friends and family, including his three children, Hope (26), Emma (24) and Kado (15). He is also passionate about music, especially with playing, restoring and selling guitars to other music fans here in the US and around the globe.